Building Healthy Environments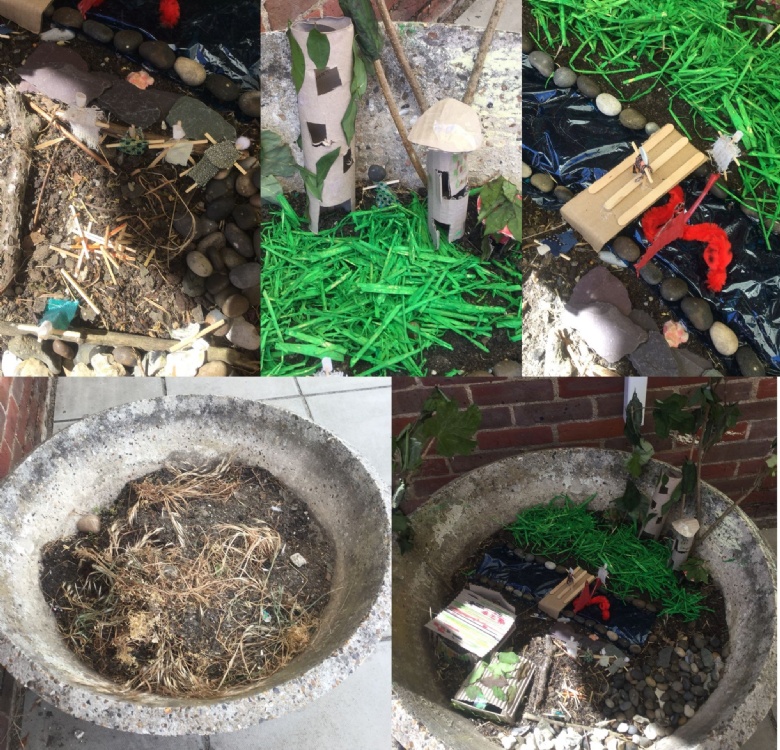 This term, Key Stage 3 are learning to build a healthy environment in their Citizenship lessons. Colchester Class looked at photos of different environments and gave their first impressions on the people who 'owned' the areas. After being shown a photo of a neglected plant pot, Colchester were embarrassed and ashamed to realise that this environment was right outside their classroom!
As the KS3 Design & Technology topic is 'Building marvellous masterpieces', Colchester decided to combine the two subjects and transform the plant pot!
After lots of initial ideas, Colchester agreed to create a Roald Dahl inspired 'Minpin Forest'- based on last half term's English book. If you look closely you can see The Gruncher in the lake, Minpins living happily on the forest floor enjoying a campfire and Minpin huts camouflaged amongst the trees.
Colchester are incredibly proud of how they have improved their environment so if you are in the courtyard in between Colchester Class and the hall please do stop and have a look.