Tag Rugby Champions!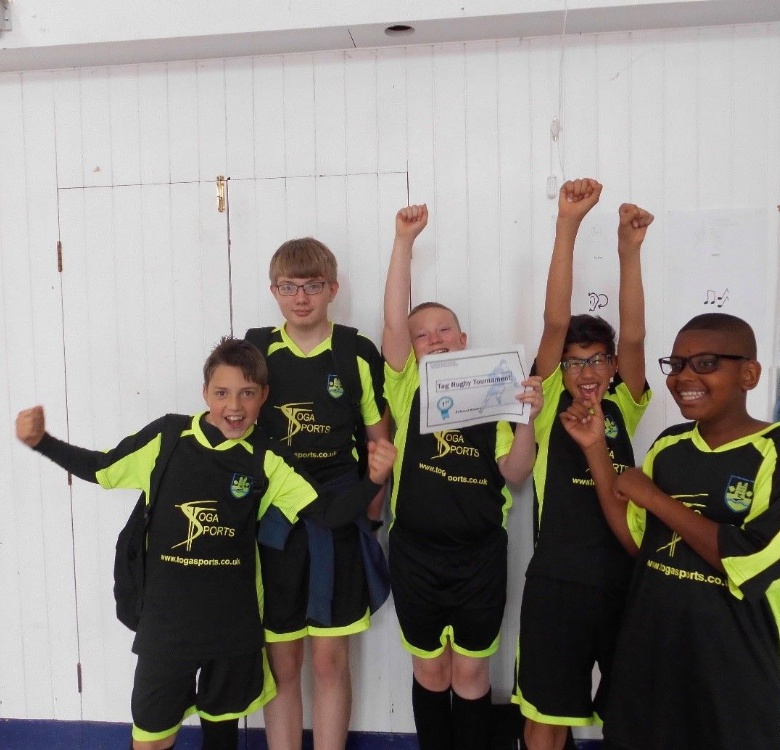 Key Stage 3 pupils Joshua, Ethan, Ibrahim, Sean and Hakim played and won the Brookfields School tag rugby tournament this week.
Each player worked really hard in attack and equally as good in defence.
This was achieved without losing a single game with all boys scoring tries in the tournament.
Castle school topped the table but faced Brookfields in the semi-final in a very tough match. Castle school were 3-1 down and were under immense pressure. However, finally winning in a thrilling 6-5 game in extra time, Castle school come out on top.
In the final we saw Castle take on Arbour Vale. With a very solid defence the lads stopped Arbour Vale from scoring. Castle's attack were immense and managed a deserved 4-1 victory.
An amazing result - well done Team Castle