Olympic gymnast visits The Castle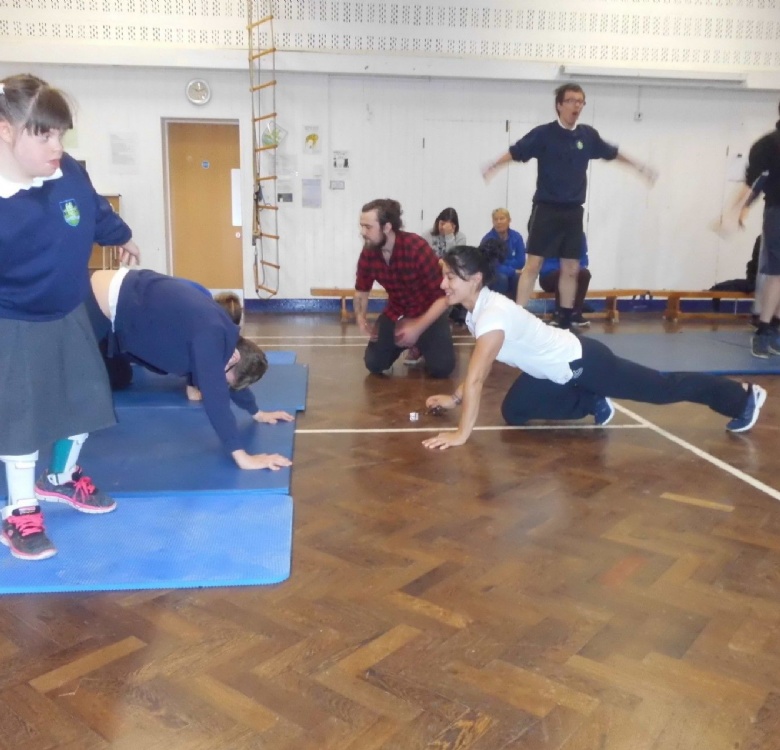 On Tuesday the 6th of February we were lucky enough to have Marissa King, an Olympic gymnast come to the school. Marissa competed in the Beijing Olympics in 2008 and is now touring the world with Cirque Du Soleil.
The pupils had been working hard to raise sponsor money for the charity that Marissa works for, Sports for Champions. The money raised supports British athletes and allows them to go into schools. Altogether the pupils raised around £900 which was an incredible total, far exceeding expectations! Any pupils who had raised more than £35 got to have a photo taken with Marissa and a signed picture.
During her visit, the pupils got to do some circuit training and practised their star jumps, burpees and press-ups. Marissa was on hand to give any tips and share advice to pupils who got thoroughly involved.
The day finished with a special presentation form Marissa where she talked to pupils about how she had become an Olympian and how she had to do a handstand for 2 minutes in order to qualify for the British team. The highlight was when Marissa then showed the pupils some of her gymnastics, in full GB attire. Everyone was completely entranced watching the backflips and somersaults.