Trip to The Watermill Theatre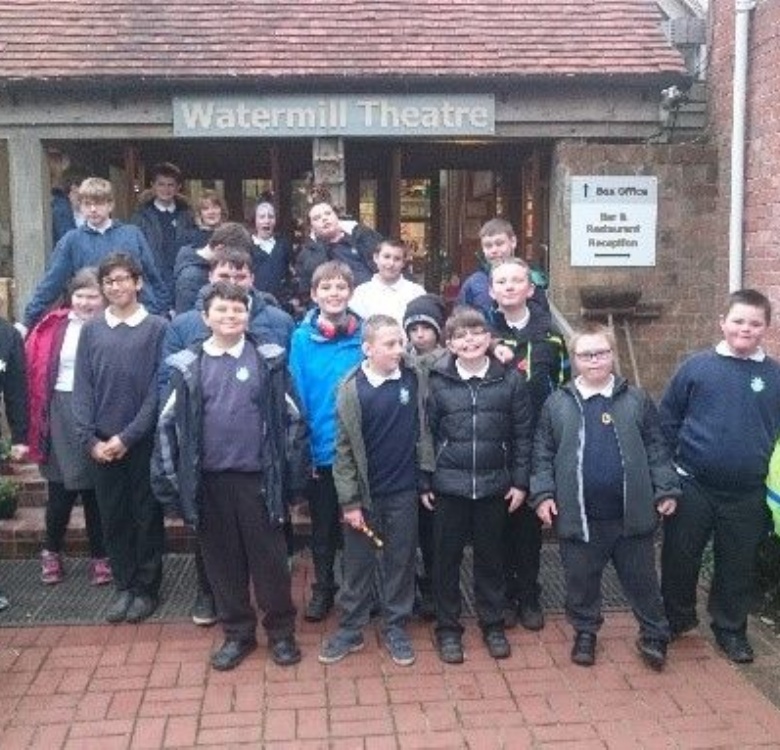 On Wednesday we had the opportunity to watch The Watermill Theatre's Christmas performance of 'The Borrowers.' The story focuses around a family of tiny 'borrowers' who live under the floorboards of a large Victorian house. The lives of the borrowers dramatically change one day when they are discovered by the master of the house!
Pupils watched in amazement as; characters flew across the stage, a haze of fog immersed them, white snow fell from the rafters and an electric train chugged its way overhead. All this with the accompaniment of live music and song.
When the lights came up one of our pupils, Henry, said 'It was brilliant!' and Maddy was heard saying 'Oh no, is that the end?' I think that sums up how we all felt!
Every pupil had a super experience and we thank The Watermill for inviting us.