WOW Celebration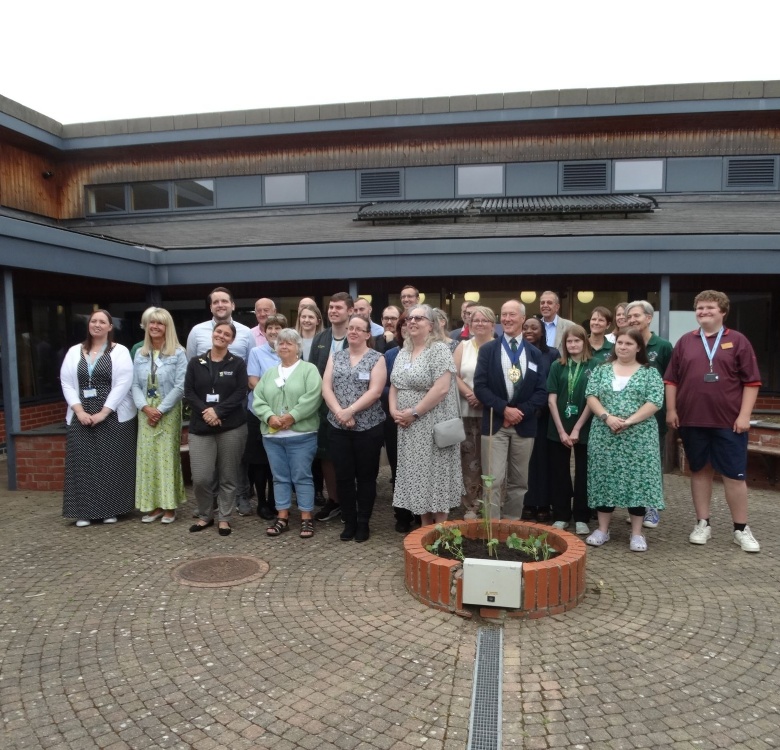 After four long years, The Castle School Post-16 were able to reignite their annual World of Work celebration to thank the local and national organisations who support the programme.
The event, which has taken place every year since 2015, until it was put on hold due to Covid-19, was held on 30 June 2023 and attended by a number of local businesses who work in partnership with the Castle School World of Work Programme. The Careers Programme is designed to guide and inspire young people, with additional needs, to grow their career aspirations. The businesses we work with are key to this, providing opportunities such as work experience, classroom talks, workplace visits and exploring employment opportunities.
The event is our opportunity to celebrate our students' achievements in the workplace, and to thank the wonderful organisations who do such fantastic work for the young people.
Many thanks to all the organisations who attended, Donnington Valley Hotel & Spa, Waitrose, The Corn Exchange, Little Quavers, Argos, Newbury Racecourse, West Berkshire Council, Greenham Control Tower, West Berkshire Food Bank, The National Trust, City Arts, Dingley's Promise, Groundworks South, Marks and Spencer, Newbury College, Newbury Town Council and Fair Close Day Centre.
We were fortunate this year to have some special guests (ex-students) who are now in long-term paid employment following their involvement in the World of Work Programme. Two of these ex-students were kind enough to speak and share their experiences. These speeches were so inspiring to hear and truly gave everyone an insight into how important and potentially life changing this programme is.
Please click below to see all the amazing photos of the event and our wonderful students and the brilliant employers.