Castle's Food Bank Delivery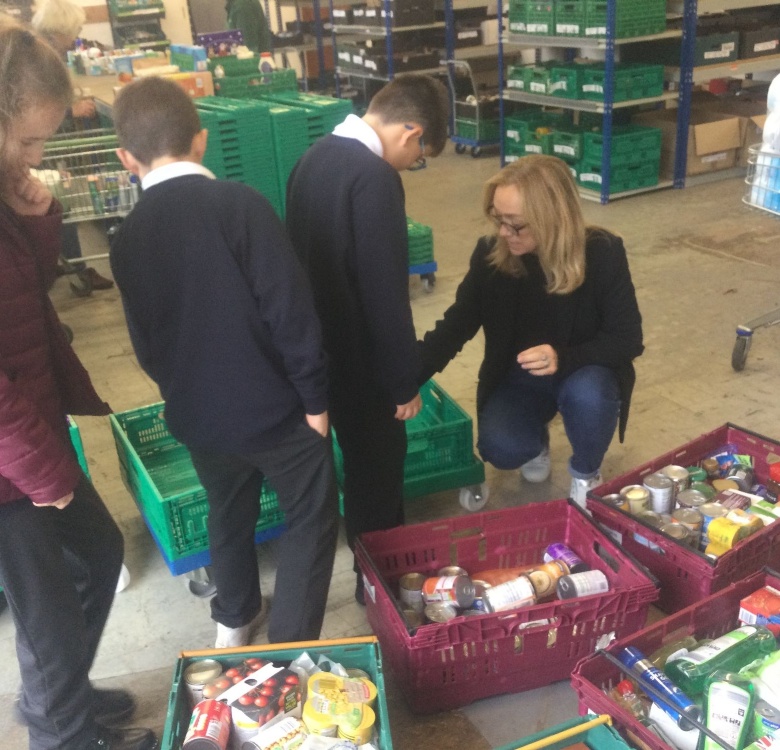 Thank you so much to everyone who sent in produce and products at the end of last term for our Harvest Celebration day. On Thursday 10th November 5 students from the P4PC group delivered these items to West Berkshire Foodbank at Greenham Common. The students were very lucky in having a tour of the establishment. They found out about the sorting of the produce, how it is weighed and then sorted by dates. We were very impressed by the amount of pasta they had! Tyler said "So everything we collected, we bought it here, you will sort it and weigh it and then it will go to families who need it. That is nice, we have done something good today" All had a chance to ask questions, we found out how we can help out at the foodbank and the items they need. We also found out that at Christmas time they also like to put a little something special in the food box like a book or a gift, which we all thought was a lovely idea. Thank you again, your items where very much appreciated.
And a message from Rosie at the Foodbank.
Hi Hayley, Emma
It was great seeing everyone at the warehouse last week. I hope everyone enjoyed themselves..
Your lovely donations have been weighed in by the team and they came to 139.5kgs, the equivalent of 293 meals for local residents desperately in need. What a wonderful thing for The Castle School community to have done. Thank you so much to everyone involved with the collection. We very much appreciate all your support.
Kind regards
Rosie