A Trip with Bruce Boats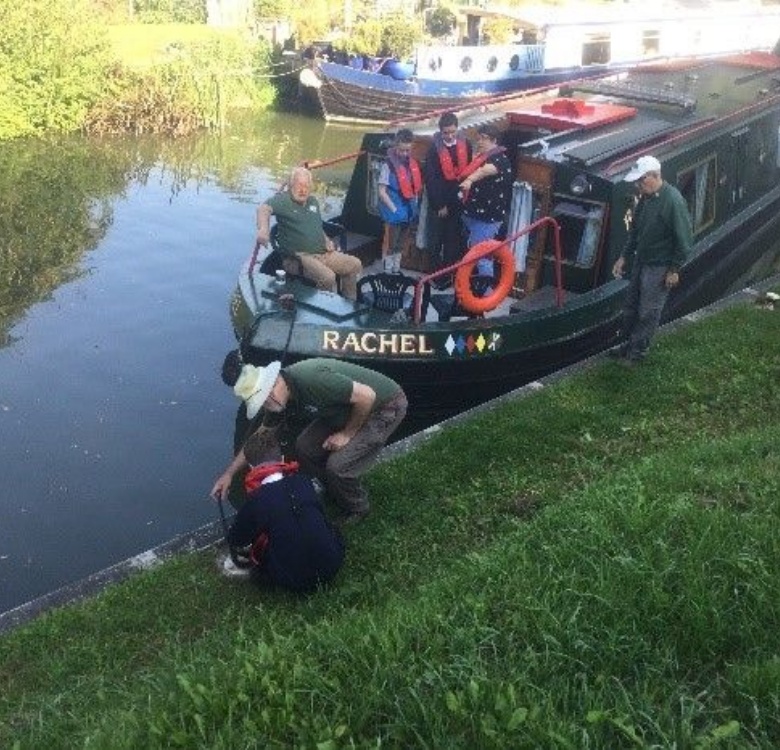 Tiverton class went to Great Bedwyn Wharf on a boat trip. Each group had 2 days of learning.
We listened and we learnt lots about the boat. We learnt to steer the boat using a tiller, this moved the rudder and the boat moved from the back end changing direction. "It was fun, I never thought I could do it" said Dylan M. Jude showed his excitement on the boat, through his movements and wonderful noises. We learnt to how to tie the rope from the boat using a canal man's hitch.
"The locks were hard" said Ryland. Kaiam said "I liked doing the locks and doing it on my own, you had to use a key and I would like to go again". Jake remembered it was called Windless. Dylan F said "I liked the rrrrrrrerererrrrrr noise" and showed us the motion with his hand, this being the throttle.
"The volunteers were good, they made sure that we didn't fall into the canal" said Immy. We wore life jackets and we learnt how to steer the boat, reverse the boat and the hand signals remembered Selina
A huge thank you to the volunteers and Bruce Boats.
Written by Tiverton Class
Patrick Pease the manager of Bruce Boats wrote an email to Jon stating "They and their respective teams were rewarded by your hard-working, enthusiastic and receptive pupils who all performed magnificently.
This was supported by Emma's very positive feedback. This sort of performance makes us all at Bruce Boats very proud of your pupil's achievements. It is what our job is all about and we get a particular kick when we see the pleasure on their faces and their sense of achievement. A friend of mine walking along the canal as we set out on the second day told me how much that had impressed him. I was lucky enough to witness this for myself"
Bruce boats are available for private hire, the boats are fully adapted for all.