New Inclusive Playground Opening near school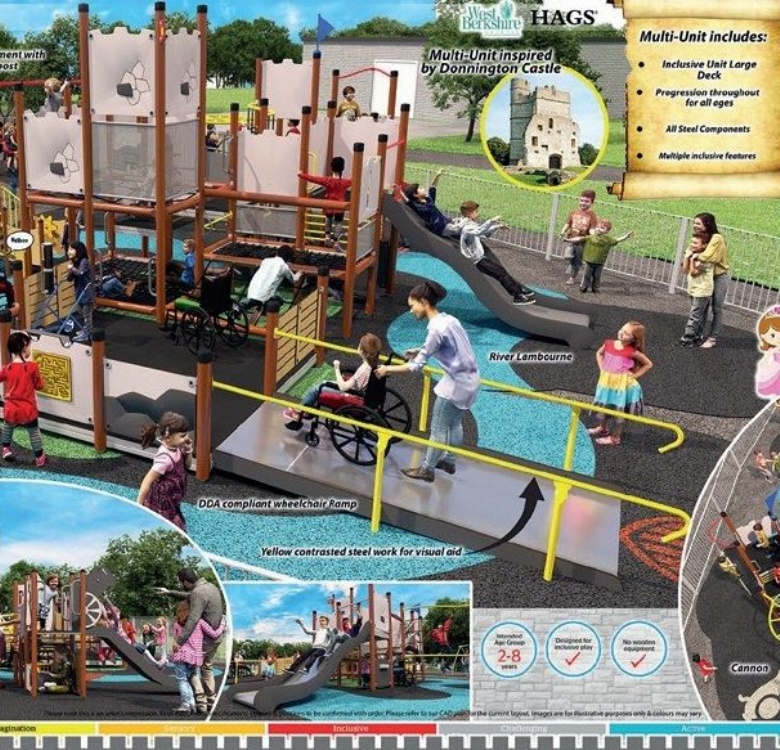 UPDATE - Due to supply issues, the opening will not now take place on 15th July. West Berkshire will announce a new date when things are sorted. Please contact Jo Watt (Countryside Officer, West Berkshire Council) for more information.
The children's play area at the Almond Avenue green space is currently being refurbished and will be open for use in July. This is an exciting project funded by West Berkshire Council.
The new multi play unit represents a castle, designed to inspire imaginative play. Whilst there will be a wide range of activities to suit children aged 2-8 years, emphasis has been placed on inclusivity for users with motor impairment. There are ramps and risk and challenge elements to meet a variety of special educational needs.
The children and families from The Castle School are very welcome to join West Berkshire Council for the official opening of the play area on Friday 15th July 2022 at 4.00 pm.
The official invitation and map can be downloaded below.