What a Picture!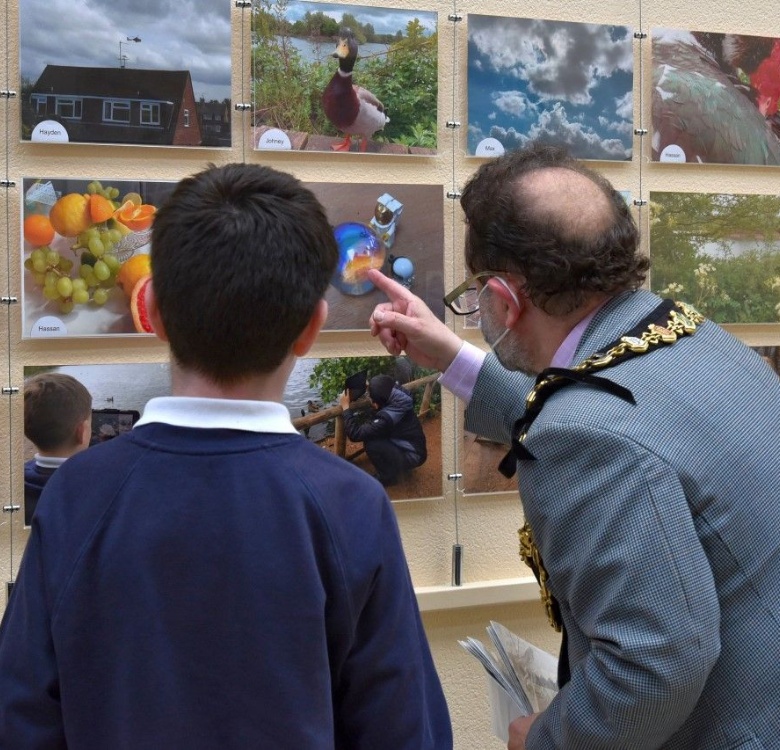 Dover Class took part in a photography project with five volunteers from Thatcham Photographic Club (TPC) as part of a collaboration with the Artsmark Award (in association with the Arts Council England). Throughout their sessions in May, the volunteers helped the students to think more about their photography.
The sessions involved:
Session 1: Looking at the world around you…

photographing shapes, colour, texture, contrast, perspective

Session 2: Table-top photography

photographing still-life compositions
fruit bowl, everyday objects, Lego models, polarised light

Session 3: Nature

a field trip to Thatcham Discovery Centre
photographing birds, trees, flowers

Session 4: Choosing your best photos

being self-critical, analysing what makes a good photo
We are extremely grateful to the TPC volunteers.
On Monday 6th June, a selection of students' favourite photographs were unveiled by the Mayor of Newbury at the TPC photographic exhibition in the main concourse at the West Berkshire Community Hospital. The students were so excited and proud to see their work displayed for the community to enjoy.