Youlbury Fun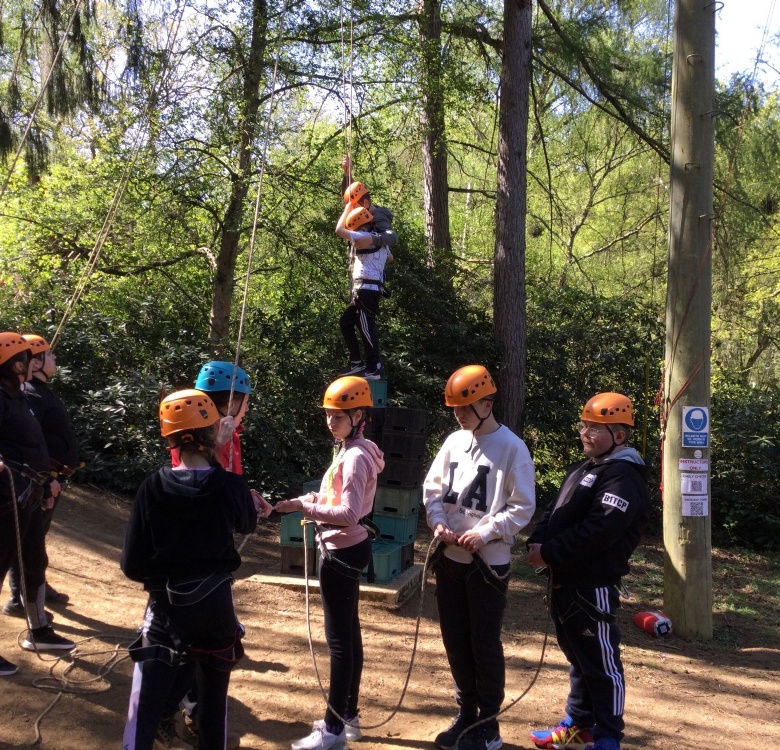 On Tuesday 26th April, Tiverton and Dover went to Youlbury, a Scout Adventure Centre. One group went abseiling and the other group went crate stacking. It was so exciting and amazing!
Johney said, "My heart was pounding when I was crate stacking".
Archie said, "It was frightening a little bit for me, but then I was brave".
Ethan G said, "My friends were very good at the activities they did. I felt proud".
Kurt said, "I felt wobbly when I got to the top of the abseiling stairs inside the tower".
Albie said, "I couldn't do the abseiling because when I looked down it was a bit high. I was happy that at least I gave it a go!"
Oscar said, "When I went up the stairs I felt frightened but I was proud that I did some of the activity. When I leant over the side I felt shocked at how high it was!"
Jasmine said, "I went up the crates and waited for my partner. Nat (my teacher) was very slow. We stacked and stacked, got up to the tenth crate and then Nat pulled me down! We got to the highest level on our third attempt. I felt mixed emotions".
Adrian said, "I was building with Bobbi and the tower fell. I laughed!"
Alex K said, "Max was helping Johney. He did well".
Dante said, "I am proud of my friends in crate stacking. I pulled the rope because I am strong!"
Harvey said, "I am very proud of Archie because he managed to do the abseiling. Gee, our instructor, was a nice man. I thanked him for teaching me abseiling".
All the staff from Dover and Tiverton are immensely proud of all the students' achievements on the day. They did us proud and the instructors commented that they truly enjoyed teaching the students. We can't wait to go again in May!
(Recount by Dover & Tiverton students)