Castle School Closed 18.2.22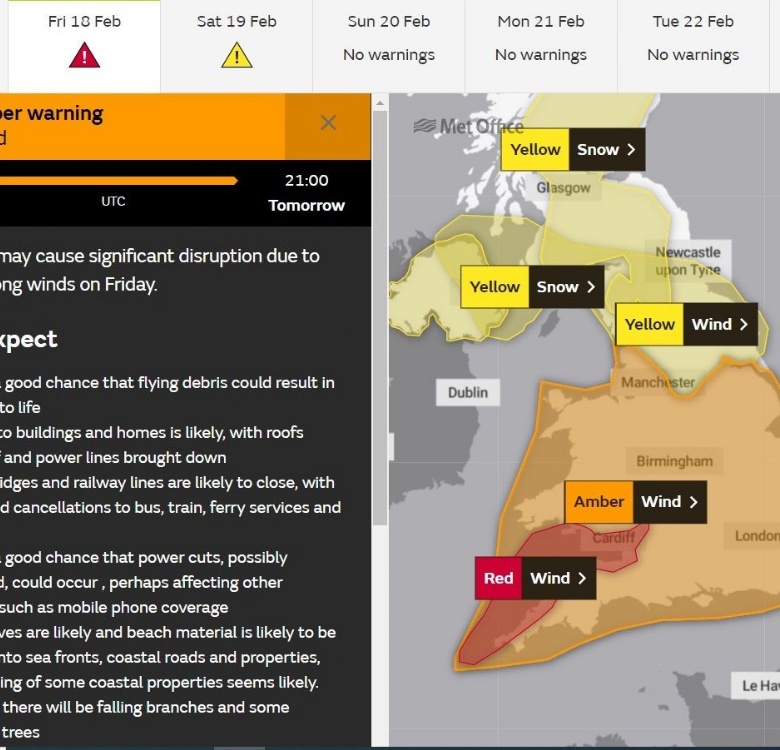 After much consideration on all aspects relating to tomorrow's storm Eunice I have taken the decision to close the school for Friday 18th February 2022. I have made this decision as I do not believe it will be safe to open the school. As you will know, the safety of students and staff is always the top priority.
The local authority have issued information relating to the incoming storm Eunice below:
The strongest winds in Thames Valley are expected between 08:00-13:00 Friday 18th (give or take an hour either side). We are expecting winds of 60-70mph at this time, which will then die down to 40-50mph over the weekend.
There will be some rain tonight but this will clear tomorrow morning.
No flood warnings are expected, but some flood alerts may arise for areas prone to surface flooding (such as farmlands, no property flooding is expected).
Network Rail have amended their schedules and trains will be stopping at Reading; not continuing West towards Bristol and Cardiff where the weather will be worse.
The Met Office and Fire & Rescue agencies are discouraging travel unless necessary, which is why people that can are being encouraged to work from home.
Hazards expected include flying debris which could result in danger to life, damage to buildings with roofs blown off and power lines brought down, fallen branches and some uprooted trees, transport issues, the potential for prolonged power cuts.
Please take care and stay safe.