Cardiff Class Forest Fun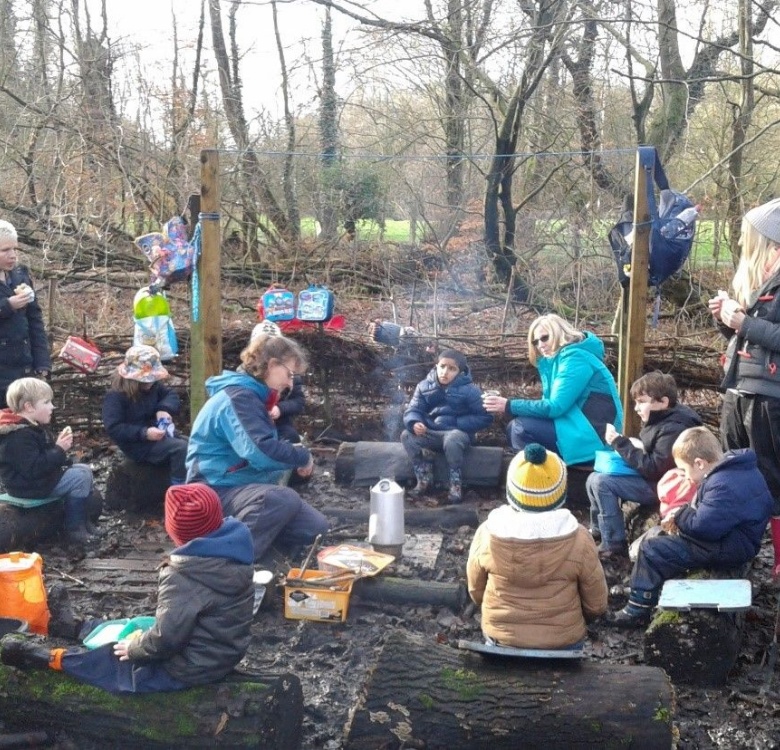 Cardiff Class went to forest school this week. We all had an amazing time. It was very muddy but we all loved stamping in the mud, even if some of our boots got stuck and we got muddy socks too!
We loved climbing the trees. Dee helped us to learn how to climb safely. The mud kitchen was brilliant too.
At lunchtime Dee lit a fire, in a can, to heat some water. She then used the water to make hot chocolates.
We can't wait to go back next week.