Tribal Fashion Show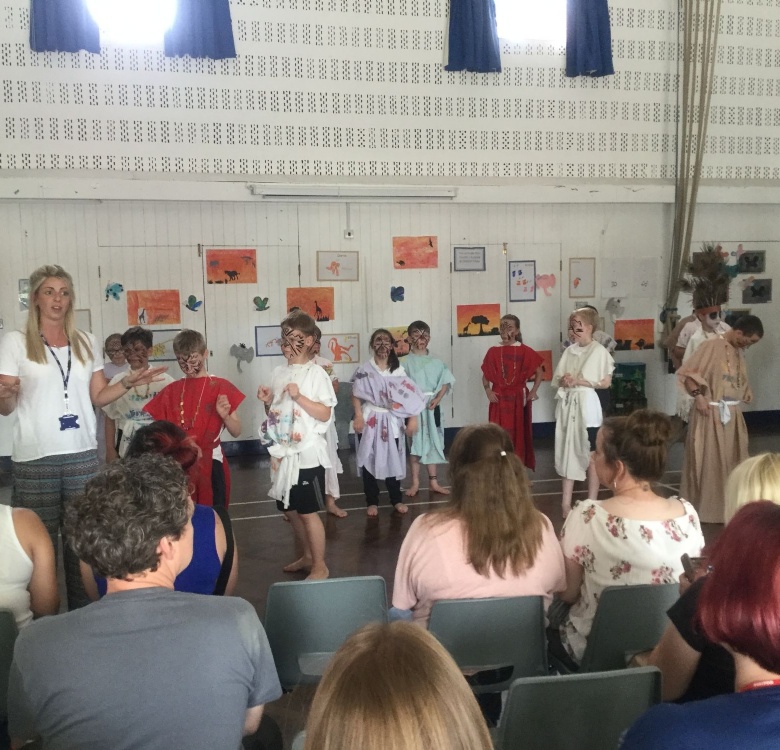 This week the children in Balmoral and Skipton class were very excited to present there Tribal Fashion Show to all their parents and carers.
They sang the song 'Akele Makalay' and danced to traditional music in outfits they had designed and created themselves.
We finished the event by giving the adults a tour of all the lovely art work on display.
The event was a huge success and we were very proud of how well they all performed.