Care Home Open Day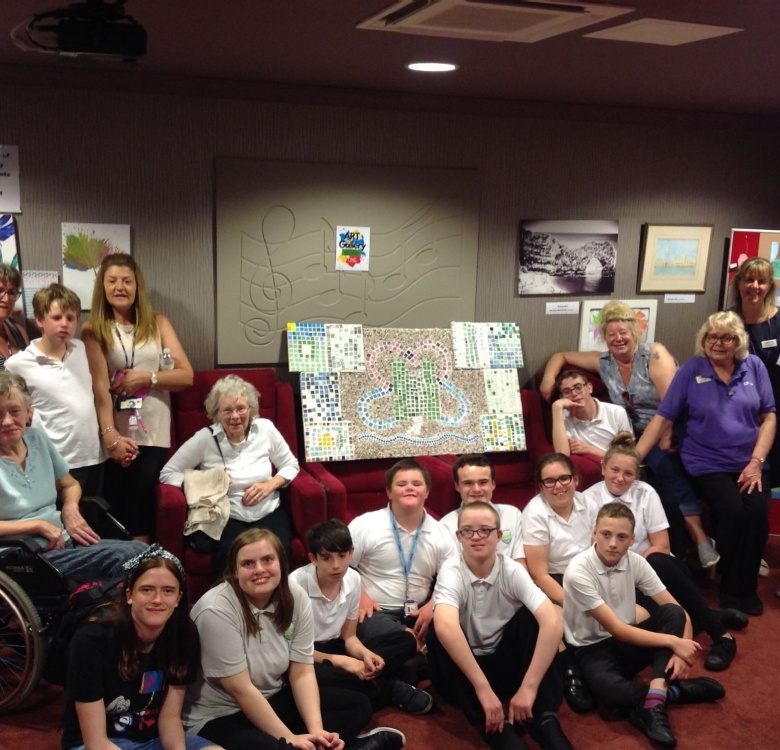 Students from Castle School and residents of Winchcombe Place Care Home have worked hard on a collaborative project to make a mosaic, which will be displayed at the care home. The mosaic has the Castle School and Care UK logos together in the centre.
Today, students came to the care home open day, for the grand unveiling of the mosaic, with the deputy mayor of Newbury! Danny and Margaret unveiled the mosaic and students and residents enjoyed celebrating together.
After the unveiling, pupils and residents enjoyed a cake and a drink together. They had a nice chat in the café and in the sunny garden.
It has been a great project, and we look forward to continuing to work together in the future.