NDTi filming at The Castle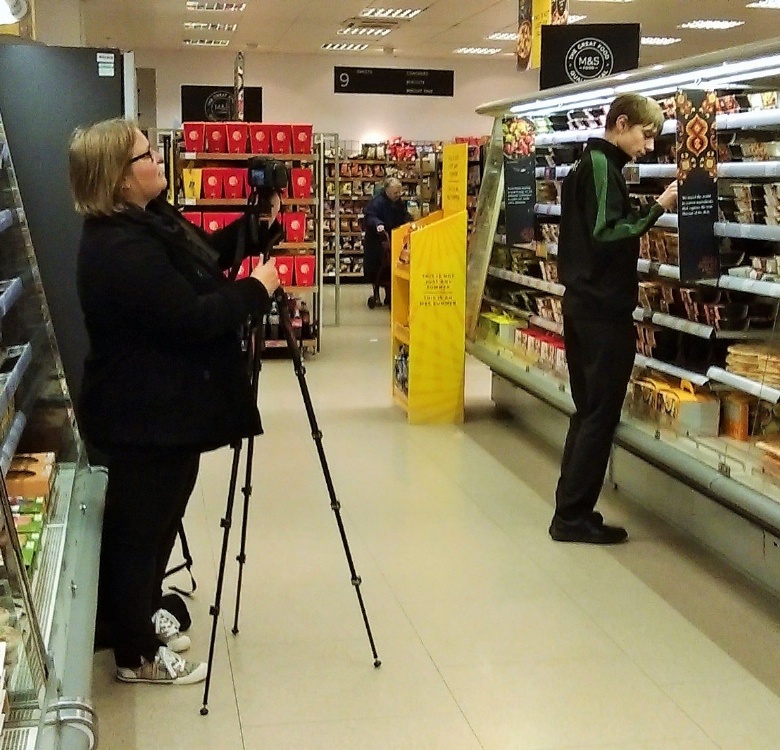 This week we have had a visit from the National Development Team for Inclusion (NDTi), who are making a video about the Castle School's World of Work programme.
The NDTi are a national body, who work alongside the Department for Education to promote inclusion in the workplace, focusing particularly on young people through their "Preparing for Adulthood" programme.
They are currently making an educational video to promote this programme across different organisations and businesses, and they are using the Castle School to showcase some great examples of inclusion through work experience.
Over this week, Castle School students have been filmed "on location" in the workplace, and employers, staff and students have been interviewed about their involvement in World of Work and their aspirations for the future.
We will also have access to the film, once it is complete, and will be able to use it on the school website, and across different organisations to promote involvement in World of Work.