The Castle School's WOW Event 2019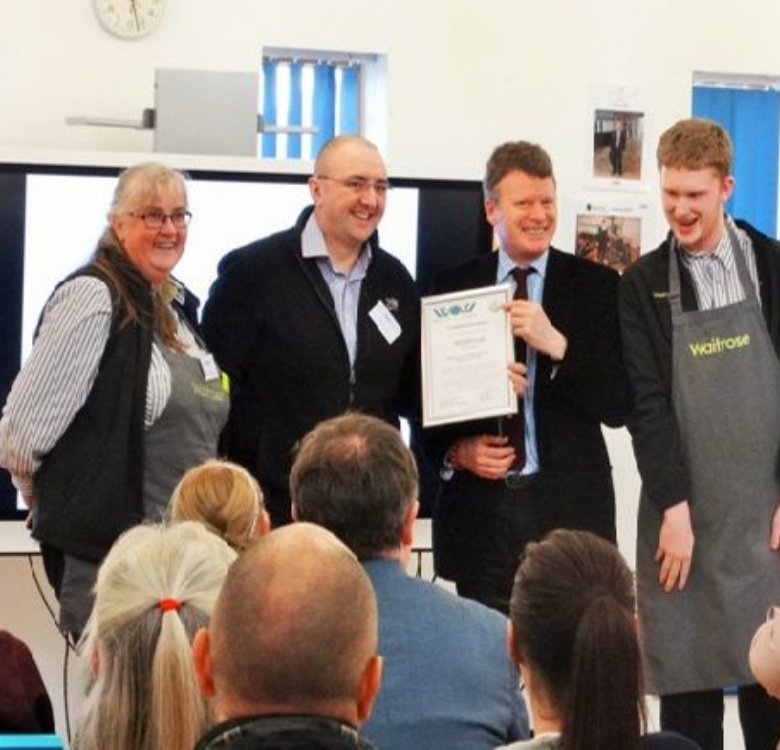 Last Friday, staff and students from the Castle School welcomed local businesses to their annual event celebrating the school's World of Work programme.
The programme helps young adults with learning disabilities prepare for life after school. By working closely with local businesses, and particularly through work experience, World of Work aims to provide students with the skills and opportunities they need to find meaningful employment within the community.
The event was attended by a wide range of local organisations, plus MP Richard Benyon, and Mayor of Newbury, Margo Payne.
Awards were presented to employers who have offered exceptional support to work experience students over the past year. The winners were: Waitrose in Thatcham for developing a student through a brand-new placement and offering him a paid job at the end, Deanwood Park Golf Club for recognising a student's aptitude for Green-keeping and opening up new training and development opportunities towards a future career in this area, and Waitrose in Newbury for constant support and development given to Castle School students over the past five years. Special thanks were also given to Castle School's wider team, who offer structured, classroom-based work experience and potential employment pathways to students wishing to work in childcare, and whose support is fundamental to the success of the World of Work programme.
The Castle School believes that "every student should have the opportunity to gain employment if they have the desire and drive to do so". The school's World of Work programme is based on integrating work experience with students' timetables so that they attend on a regular, ongoing basis. The programme has a three-stage approach, where the duration and intensity of a work placement grow as a student progresses within an organisation. This approach has led to great successes in terms of students gaining paid employment and has also won two national awards in the past two years. (BASE: Team of the Year, 2017 and Careers and Enterprise Company: SEND Careers Provision of the Year, 2018).
If you click the link below you can download the latest WOW Newsletter.