Footballing success!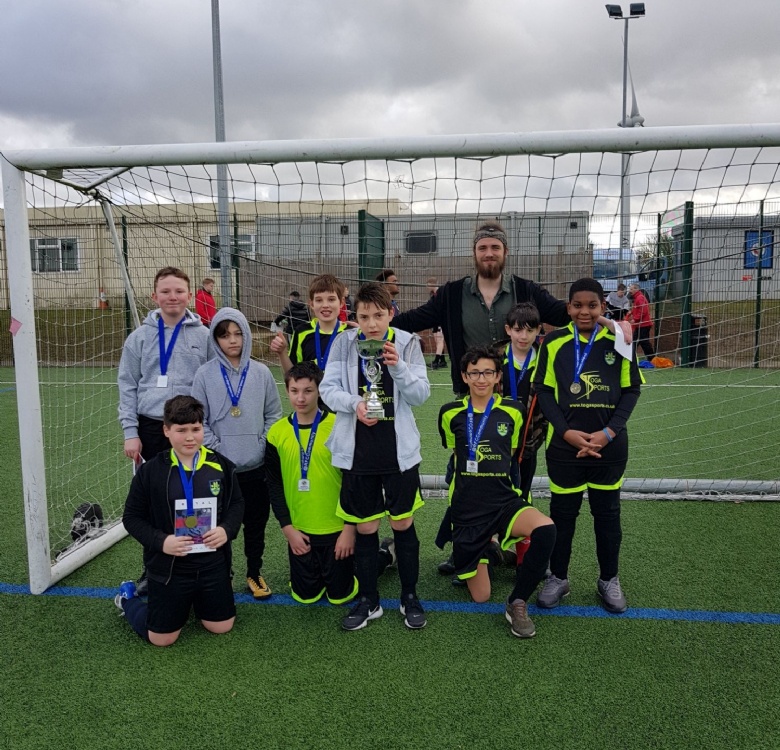 On Thursday this week we took 9 pupils to a SEN Football Tournament at Reading Football Club .
We played three other schools Kennel Lane, Addington and Brookfields.
In the first game we won 1-0 against Kennel Lane with Josh scoring. Next we played Brookfields with another win. This time 3-1 with our star striker Josh scoring all 3. Following that we played Addington and won 4-0 with Josh scoring 3 and Bradley 1.
We then played a second round of games.
A second victory over Kennel Lane saw Josh again on target for both goals giving us a 2-0 victory. Then we had another win over Brookfields, this time 2-1 with Josh again scoring the 2 goals .
The last game was very tense with everyone playing with a lot of determination. We were pitted against Addington, finally winning 4 -1. The goal scorers were Josh, Ibrahim, Sean and Hakim.
This amazing team effort would of not been possible without Duncan's Goalkeeping Skills, a solid defence of Sam, Troy and Zak and strong Midfield of Hakim, Sean and Ibrahim and a fantastic strike force of Josh and Bradley.
A special mention needs to go to Johnny Schooly who was an amazing coach to the boys and Lisa for Driving us .
Averil Hewitt (PE Teacher)
Please enter some content for your news story here.