Duke of Edinburgh Challenge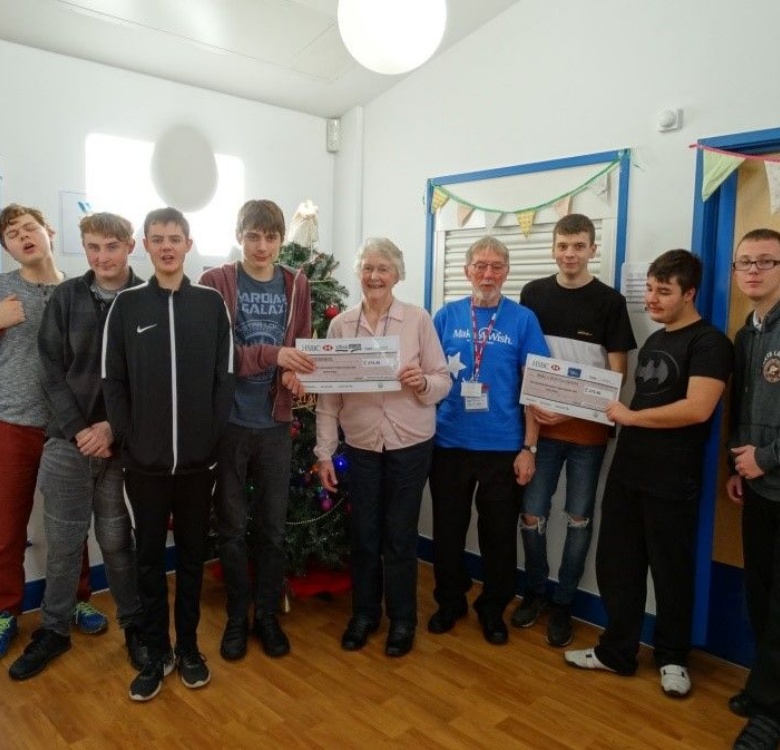 Students of The Castle School Post-16 Unit in Newbury, are working towards their Duke of Edinburgh Award. One of their challenges is to fundraise for a charity of their choice. Students decided collectively to raise funds for two charities: (1) Make a Wish Foundation (a national charity), and (2) Loose Ends (a local homeless charity).
Students decided to hold two charity fundraising events. They have worked hard planning, preparing and collecting raffle donations to host a charity Bingo Evening for family and friends, which took place in November. This was a brilliant success and included a delicious supper prepared and cooked by students. The second fundraising event was a social evening for students only!! They watched films and played an assortment of fun activities.
Following these two fundraising events, students raised a total of £546.80. The funds raised have been equally given to both charities amounting to £273.40 each. Ryland Lee from Make a Wish Foundation and Pam Hayden from Loose Ends kindly visited The Castle School Post-16 to receive their cheques presented by students.
Students would like to thank staff, family and friends for supporting these two charity events and for the local raffle prize donations received by local companies.