Tiverton to Cadbury's World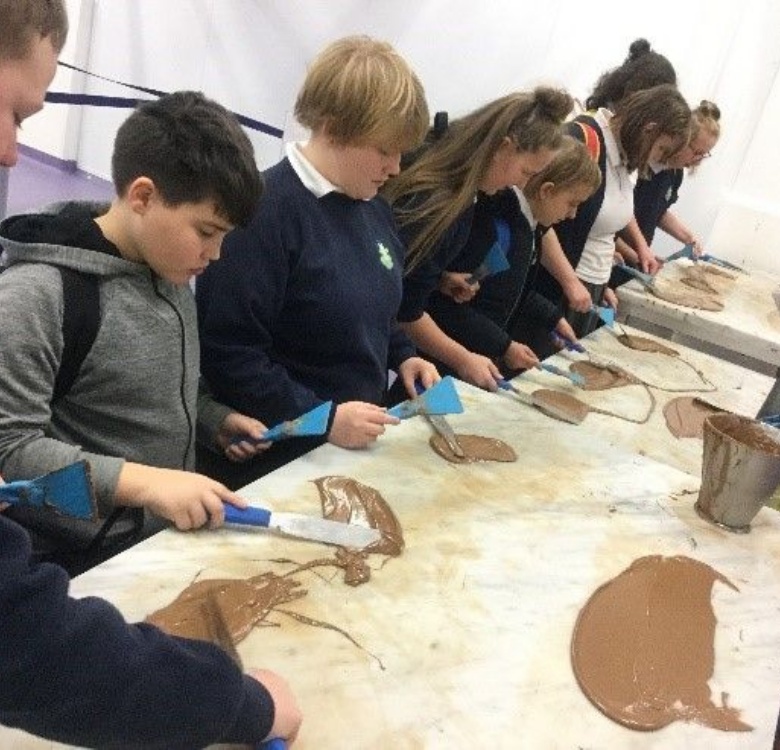 Tiverton class decided that they wanted to go to Cadbury World to experience the taste of chocolate and to learn how it is made because we have been reading Charlie and the Chocolate Factory by Roald Dahl.
We raised money to go to the amazing Cadbury World by selling bacon butties. Before we could start cooking we had to buy the supplies. We brought some from Robinson Food and the rest from Tesco, however Mr Robinson very kindly donated the rolls and bacon for free!
We sold the bacon butties for £2.50 to the staff. We had three different jobs to do, preparing, cooking, delivering and washing up and we had to work as a team. We raised quite a lot of money. In fact we raised £147.98!
We all feel so proud that we raised enough money for the whole class to go to Cadbury World.
Cadbury World
What the class said
"The cinema was fun but it did freak me out a bit because of the shaking of the chair " Troy
"I liked the cinema because the chair was shaking and it was fun " Kai
"I liked the taste of chocolate as it made my mouth water " Neah
"I enjoyed the tasty melting dribbling chocolate" Amy
"I enjoyed the cinema because it felt real " Bradley
"I thought the people in the film were coming next to me because I was wearing 3D glasses it felt like they were coming out" Sean
"I got squashed because I pulled the short straw and sat next to Lauren on a moving ride" Maddie
"The coco bean ride was brilliant because it was slow and fun" Katie
"We all loved the chocolate factory it was one of the best trips we have ever been to" Isabelle