Life Lessons at The Castle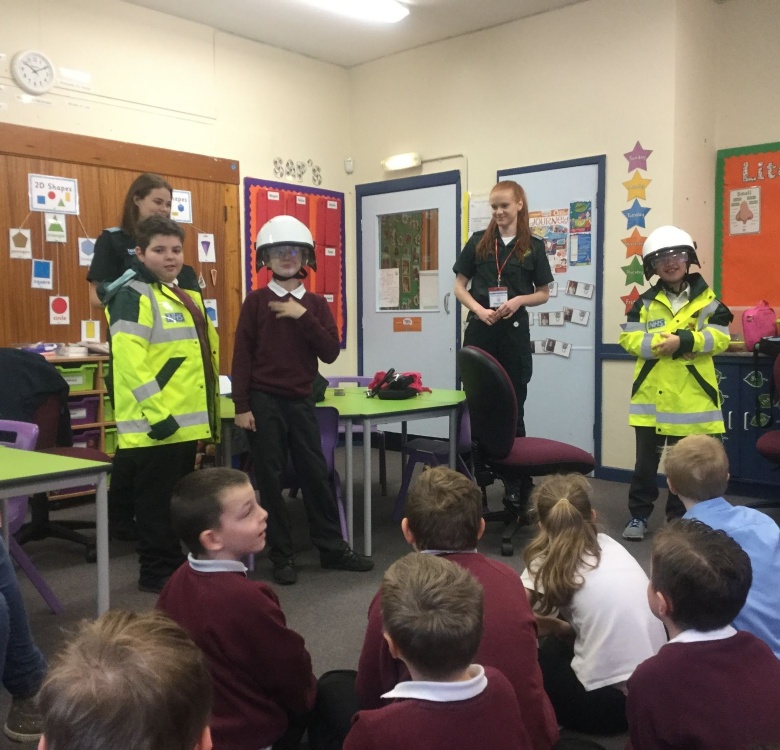 Last week Skipton, Balmoral and members of Richmond class were very blessed to have some student visitors. Charlotte and Megan, who are student paramedics, kindly offered to follow up the children's PSHE learning on identifying safe strangers within the community.
The children were absolutely thrilled to be given the chance to look at a paramedics uniform and try out some of the equipment.
They also thoroughly enjoyed making their own ID badges and role playing paramedics and patients within the classroom. Thankfully the numerous 'broken bones' and 'poorly tummies' were miraculously cured in time for lunch.