What an arty lot!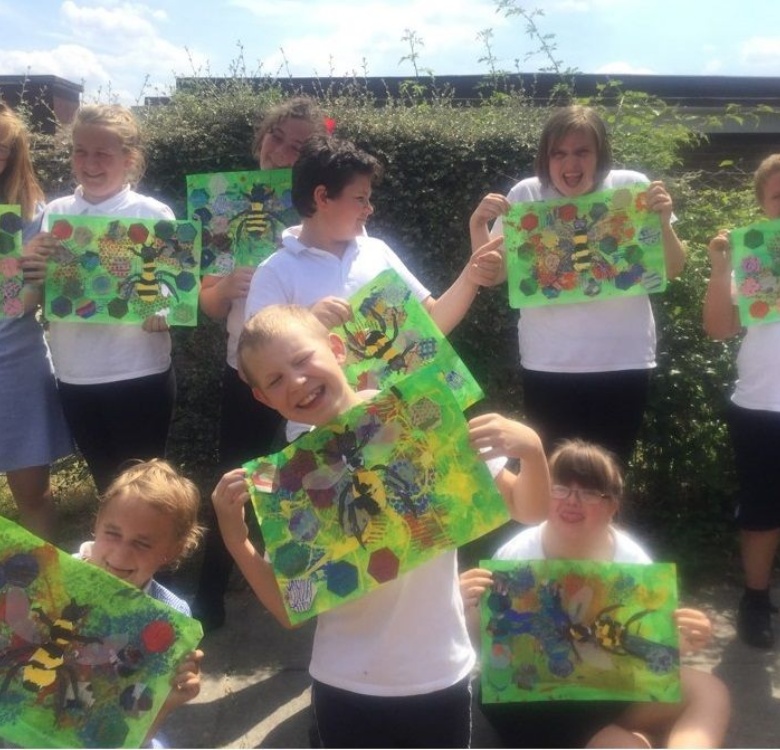 This term, the students at Post-16 made their own collage material by mixing paint with pencil shavings, mud/dirt, sand, coloured wood chippings etc and applying this to paper. Once dry, the students then tore up the paper and worked together to create their secret garden collage.
Students at the main site have used different methods to decorate hexagons (honeycomb for their honey bee picture) and leaves (those making a cricket picture)
They have used a variety of fabrics, used stamps and rollers to print onto plain material, learnt all about 'scrafitto'( an Italian word meaning to scratch) where the students used a toothpick or handle of a paint brush, to create patterns by scratching the top dark layer of oil pastel off, to show the lighter colours underneath. The students then made their bee or cricket to place on top.
Other students have been learning about Optical art (optical illusion) and have enjoyed creating different pictures each week.