School Prom 2018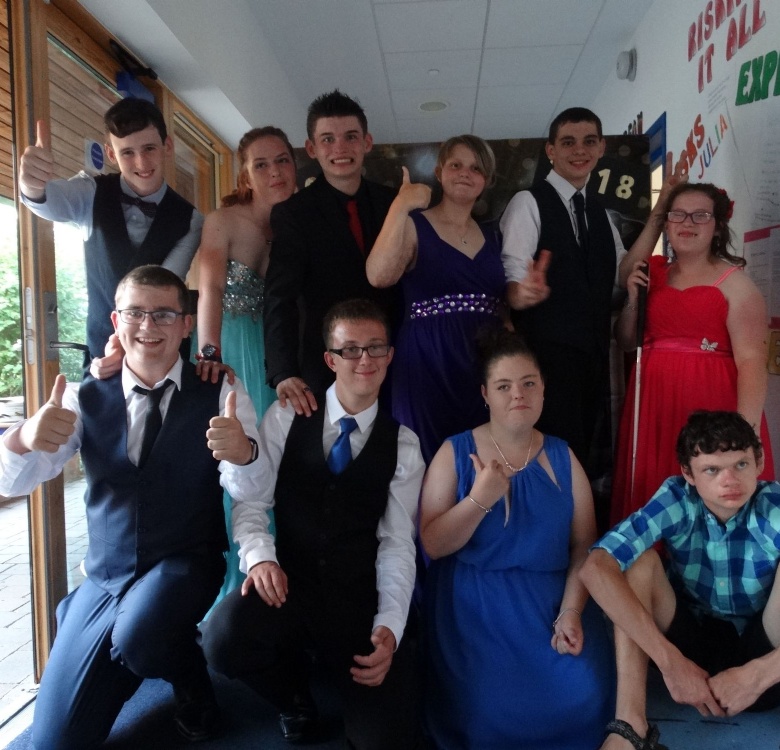 On Friday 6th July, The Castle School Post-16 was transformed into a glittering venue for the "Hollywood Prom 2018"
Staff and students pulled out all the stops to decorate the Post-16 unit, and prepare delicious food for the event.
It was a wonderful evening, with music, dancing and glamorous outfits worthy of the red carpet treatment. All students leaving this year were part of our own Oscar Awards ceremony - which was won by James Unsworth for "the best meerkat impersonator".
Special thanks to Mike Vaughan for manning the barbecue, and to the WyldeSound Disco for the fabulous music.
"I really enjoyed it... my last Prom ever, it was fab " - Danny
"Best Prom ever - thank you" - Bradley
"The best time I had socialising with everyone" - Tyrell